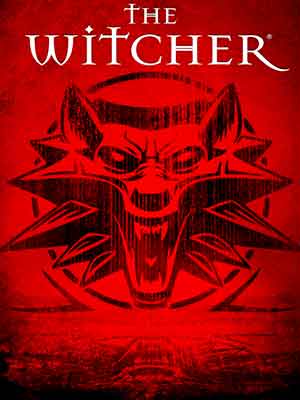 The Witcher (2007)
Writer: Andrzej Sapkowski (novel)
Writers: Sebastian Stepien, Katarzyna Kuczynska
Writers: Anne Toole, Sande Chen
Writers: Konrad Tomaszkiewicz, Artur Gansyniec
Writers: Michal Madej, Karol Kowalczyk
Writers: Marcin Blacha, Jaroslaw Oziemblewski
Publisher: Medy89
Runtime: 03:10:52

"The Witcher" is based on the book series of the same name by Polish author Andrzej Sapkowski. "The Witcher" takes place in a medieval fantasy world and follows the story of Geralt, one of a few remaining "witchers" – traveling monster hunter for hire, gifted with unnatural powers.
"The Witcher" tells the story of Geralt of Rivia, who at the opening of the game is tasked to cure the daughter of King Foltest of a curse which causes her to transform into a feral monster, introducing the player to the nature of witcher-work. Geralt captured the traitor who cast the curse and uses him as bait to attract the striga (the monster Adda turns into) and, in the battle that ensues, manages to scare the striga away with magic. Geralt then goes into the sarcophagus where she sleeps, and shuts her out. The next morning, he finds her as a human. When Geralt reaches out towards her, she opens her eyes – which are the eyes of the Striga – and claws at his face. The scene goes dark.
A period of years mysteriously passes, ending with Geralt being transported to the witcher stronghold of Kaer Morhen by fellow witchers who had discovered him unconscious in a field. Geralt remembers almost nothing of his life before that point. He is taken to Kaer Morhen, the base of the witchers, where he meets a sorceress named Triss Merigold. The castle is attacked by a gang of bandits named Salamandra, led by a criminal known as the Professor, a mage named Savolla who controls a large, praying mantis like monster, and another mage named Azar Javed. The witchers and the sorceress manage to slay the monster and kill Savolla, but the Professor and Azar manage to escape with the mutagens that genetically alter the witchers. Geralt looking over Vizima's dilapidated cemetery. After curing Triss of the wounds she received while fighting Javed, Geralt and the rest of the witchers head off in different directions in order to find information on Salamandra. ...
Did You Know? At Game Developers Conference 2008, CD Projekt RED announced an enhanced version of "The Witcher" which was released on 16 September 2008. The significant changes featured in the enhanced version are over 200 new animations, additional NPC models and recoloring of generic NPC models as well as monsters, vastly expanded and corrected dialogues in translated versions, improved stability, redesigned inventory system and load times reduced by roughly 80%.