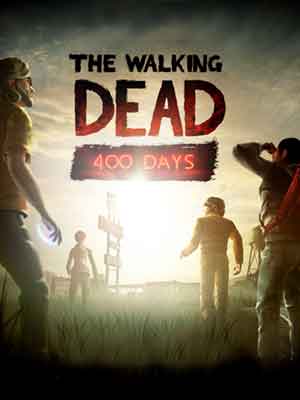 The Walking Dead: 400 Days (2013)
Director: Sean Ainsworth
Writers: Sean Ainsworth, Mark Darin
Writers: Nick Breckon, Gary Whitta
Writer: Sean Vanaman
Publisher: JorisCeoen
Runtime: 01:21:57

"The Walking Dead: 400 Days", is a special episode for Season 1 of "The Walking Dead" video game. It focuses on five different protagonists: Vince, Wyatt, Russell, Bonnie, and Shel, each in their own short personal stories in a tight geographic area. "The Walking Dead: 400 Days" bridges the gap between your choices in Season 1 and the events of the upcoming Season 2.
The story centered on a truck stop called Gil's Pitstop on a Georgia highway, "400 Days" tells five linked stories; each taking place at different points in time and from the point of view of a different survivor, from day 2 of the undead apocalypse to day 400. At the end of "400 Days", the stories are wrapped up, and leaves a few hints towards what we can anticipate to see from Season 2.
Did You Know? The Everett Pharmacy Drugstore appears in the background at the beginning of Vince's story, completely intact and running, given that it is still before the apocalypse.