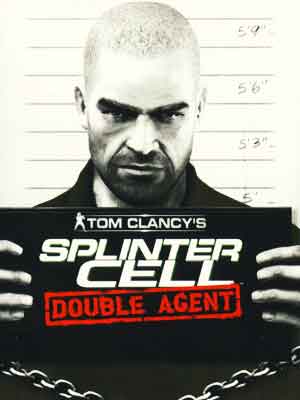 Splinter Cell: Double Agent (2006)
Director: Juergen Peretzki
Writer: Tom Clancy
Publisher: Gamematics
Runtime: 01:48:37

After losing his daughter, NSA operative Sam Fisher is given his most dangerous assignment yet: go undercover with a terrorist organization.
"Splinter Cell: Double Agent" begins in September 2007, as Fisher and rookie field agent John Hodge are being flown to Iceland to investigate suspicious activities at a geothermal plant, which is also John's training mission. After he averts a missile strike by terrorists during which John dies, he is met by Colonel Irving Lambert aboard the Osprey, who bears bad news. Sarah Fisher, Sam's only child, has died after being hit by a drunk driver. Overcome with grief, he is unable to concentrate on his work and is pulled out of active service.
Shortly thereafter, Lambert offers him the rank of a NOC (nonofficial cover operative), hoping that it will help him refocus. NOCs are operatives with backgrounds from both the CIA and NSA, trained to infiltrate organizations for HUMINT purposes. The government denies any involvement in their activities if captured. The NSA stages multiple bank robberies and killings to set up Fisher to infiltrate a domestic terror organization known as John Brown's Army (JBA). He is planned by CIA to be sent to Ellsworth Prison in Kansas where he is placed in the same cell block as Jamie Washington, a JBA member, and begins digging a tunnel for escape. By February 2008, Fisher helps Washington escape, and is welcomed into the JBA by Washington. ...
Did You Know? The original title for "Splinter Cell: Double Agent" was intended to be "Splinter Cell: NOC" but the publisher decided that not enough people would know that NOC meant Non-Official Cover and changed it to simply "Double Agent".