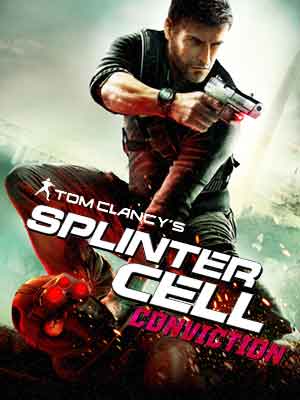 Splinter Cell: Conviction (2010)
Director: Sean Stanek
Publisher: XCVii007r1
Runtime: 02:58:03

"Splinter Cell: Conviction" takes place three years after that of "Splinter Cell: Double Agent." Former Navy SEAL Victor Coste is being interrogated by a PMC called Black Arrow. He recounts the events of "Splinter Cell: Conviction" in the past tense.
Sam Fisher is investigating in Valletta, Malta about rumors that the hit-and-run death of his daughter, Sarah might not have been accidental. At the time, Anna "Grim" Grímsdóttir, Sam's former colleague contacts him and warns him of the imminent attack of a group of hitmen. Having slain them, Sam goes after their contractor, Andriy Kobin, a drug runner who was responsible for Sarah's death. He infiltrates Kobin's mansion, slays Kobin's guards and interrogates Kobin, but Sam is captured by a Third Echelon strike team before being able to extract anything useful.
Sam is relocated to Price Airfield in Virginia, where he is to be interrogated by Grim and the Black Arrow. Grim, however, kills their guard and releases Sam, revealing that she is working for President Caldwell, investigating suspicious circumstances concerning Third Echelon Director Tom Reed, Black Arrow and stolen Russian EMP technology. She claims that Sarah is in fact alive and helps Sam escape the Airfield...
Did You Know? "Splinter Cell: Conviction" was originally revealed in 2007 as being social-stealth-based and deviating from the series' foundations of light and shadow stealth. After poor reception from fans and gaming journalists, the game disappeared from public sight for two years. "Splinter Cell: Conviction" finally appeared again at the Electronic Entertainment Expo 2009, with a brand new direction that took the light and shadow stealth and geared it for a faster action game play. The developers drew inspiration from popular film and television. The three JBs: Jason Bourne, Jack Bauer and James Bond are often mentioned as characters whose abilities were injected into Sam Fisher. "Taken" (2008) and "Man on Fire" (2004) are also cited as inspiration. This new direction garnered a much more positive response.