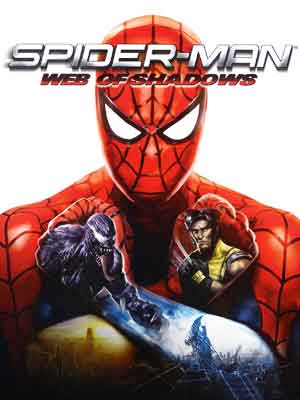 Spider-Man: Web of Shadows (2008)
Writers: Brian Reed, Mark Walters
Publisher: RandomBlackGamer
Runtime: 02:38:03

Spider-Man searches for Mary Jane Watson while the city of New York is infested with symbiotes. He finds her with Luke Cage but then sees a mysterious figure and is attacked. During a flashback to four days earlier, Spider-Man retells his account of how his latest encounter with Venom ended with a piece of the symbiote binding to himself. After the fight with Venom, an injured Mary Jane is sent to a hospital and Spidey meets Luke Cage during a gang war. Cage explains the Rolling Sevens and Park Avenue gangs are at war, and that their task is to bring the two to a truce. After pursuing the two gang leaders across the city, Spider-Man manages to get them to agree to a peaceful meeting in a park in Harlem. Outside the rendezvous point, Spider-Man discovers high-tech assassins on top of the nearby buildings. After defeating them, he traces the assassins back to the Kingpin.
Spider-Man heads to Kingpin's lair, but finds Black Cat leaving and gives chase. The two fight briefly, but in the end, Black Cat reveals she is working against Kingpin. The two join forces with Moon Knight in order to stop the Kingpin's illegal activities, battling several of his men, including the Vulture; Vulture had been mass-producing Goblin gliders for Kingpin's goons to use. Eventually, Spider-Man confronts a number of Kingpin's henchman on the roof of the Daily Bugle; all are surprised by the sudden appearance of civilians that attack them with their hands and teeth. A news helicopter records Spider-Man throwing civilians off of the building, and the police believe him to be a murderer. Unknown to them, the civilians have been infected with symbiotes. ...
Did You Know? "Spider-Man: Web of Shadows," along with most other games published by Activision that had used the Marvel licence, was de-listed and removed from all digital storefronts on January 1, 2014.