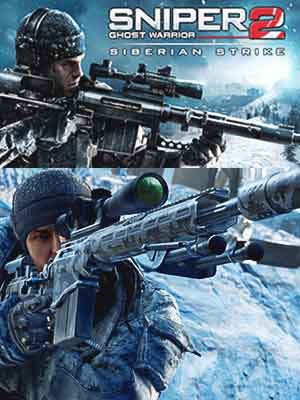 Sniper: Ghost Warrior 2 - Siberian Strike (2013)
Sneak Preview
Publisher: arcadeordie
Runtime: 01:00:08

"Sniper: Ghost Warrior" is based around the role of the military sniper, which the developer has noted that the public interest of which has increased thanks in large parts to shows on channels like the History Channel or the Military Channel.
"Sniper: Ghost Warrior 2" is a tactical shooter that employs stealth, hand-to-hand assassinations and titular sniping techniques. "Sniper: Ghost Warrior 2" features realistic bullet physics that factors distance, wind, and bullet drop when sniping targets.
"Sniper: Ghost Warrior 2" serves as a prequel to the events in original story. "Sniper: Ghost Warrior 2 - Siberian Strike" follows Cole Anderson who has been inserted deep behind enemy lines in Siberia, to locate, secure any information, and if possible, extract a CIA mole who was planted to work in a top secret Russian research base in a potential development of a bio/chemical WMD. Because of the volatile nature of the assignment and due to the fact that it is a black operation, the player has no tactical support available, so all his decisions are solely at his own discretion.