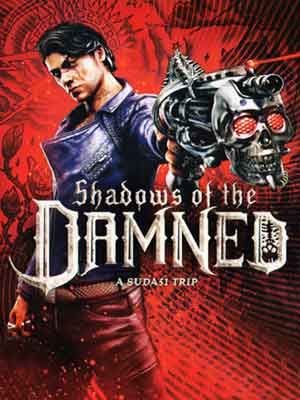 Shadows of the Damned (2011)
Director: Suda 51
Writers: Suda 51, Massimo Guarini
Writers: Ross Berger, Brian Gray
Writer: Ted Mulkerin
Publisher: stepultura
Runtime: 01:17:32

"Shadow of the Damned" follows Garcia Hotspur, a Mexican demon hunter who goes to the City of the Damned to battle its evils in order to save his true love. The game is the result of collaboration between Goichi Suda and Shinji Mikami, and combined the styles of the two designers, namely the "punk rock" edge of the former and the "psychological action thriller" of the latter.
Demon hunter Garcia Hotspur comes home to find his girlfriend, Paula, being abducted by the Lord of Demons, Fleming, who brags that he will take Paula with him to kill her again and again. Garcia is powerless to stop Fleming, but instead follows him back to the underworld along with his demon sidekick, Johnson, who also acts as his gun, torch and motorcycle. In the demon world, Johnson helps guide Garcia through the twisted nature of the demon realm, defeating numerous enemies that try to feed on Garcia's flesh, and keeping him away from the darkness that destroys the human flesh. As they travel, they witness numerous deaths of Paula by Fleming and other demons, all to toy with Garcia's senses. Another human demon hunter, who simply goes by the name "Colonel", temporarily aids Garcia, but then leaves to get revenge on the death of his loved one, only to be brutally killed later. Garcia also encounters an ally in Christopher, a half-human, half-demon that sells Garcia valuable goods to boost his demon-fighting powers. Later, Garcia and Johnson learn of the Unbreakable Huntress, the first female demon slayer to ever challenge Fleming. The Unbreakable Huntress challenged Fleming, but was brutally dismembered by the demon king. ...
Did You Know? Level 3-3 "As Evil as Dead" was reference towards (1981) "Evil Dead" movie. The cabin in level 3-3 is called 'Ash's Cabin'; and Johnson says "why do I have the feeling like I'm in movie?"