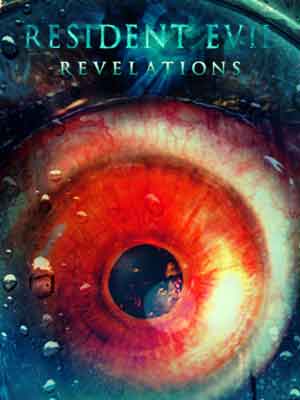 Resident Evil: Revelations (2012)
Director: Koushi Nakanishi
Writer: Dai Satô
Publisher: NRMGAMINGHD
Runtime: 01:54:27

"Resident Evil: Revelations" takes place between the events of "Resident Evil 4" and "Resident Evil 5."
In 2005, BSAA (Bioterrorism Security Assessment Alliance) head Clive R. O'Brian sends out Jill Valentine and her new partner, Parker Luciani, to search for Chris Redfield and his new partner, Jessica Sherawat. They have reportedly gone missing and lost contact with HQ during their mission to investigate Veltro's possible reappearance. Jill and Parker are sent to search for them at their last known location, the cruise ship SS Queen Zenobia.
During their search, they encounter several B.O.W.s on the ship infected with the T-Abyss virus, a marine virus derived from the deadly T-Virus. They finally enter a room where they believe Chris is being held, realizing too late that it was all a trap. Chris and Jessica, meanwhile, find a base of operations for Veltro; the Valkoinen Mökki airstrip in the mountains. Being informed by O'Brian that Jill and Parker are missing in the Mediterranean, they are redeployed to investigate their whereabouts.
Awakening in separate locked rooms aboard the Zenobia, Jill and Parker manage to escape and regroup. They later encounter FBC agent Raymond Vester, whose life Parker had saved during the Terragrigia Panic. They also witness a video transmission of a masked man claiming to be part of Veltro who threatens to infect approximately one fifth of the Earth's oceans with the T-Abyss, which was created in retaliation to the FBC for their involvement in the destruction of Veltro's forces on Terragrigia.
Chris requests that a team be sent to Valkoinen Mökki to find information on the ship, prompting O'Brian to order BSAA agents Quint Cetcham and Keith Lumley to investigate. Jill and Parker reach the ship's antenna to contact HQ, requesting evacuation, but are cut short by O'Brian receiving a call from the European Security Force, informing him that the Regia Solis has been activated and is targeting the ship. ...
Did You Know? The developers main goal was to bring back the content and horror of the series' roots, while at the same time trying to modernize the gameplay. A cruise ship was chosen as the main setting of the game because it could provide claustrophobic corridors and make the player helpless in the middle of the ocean.