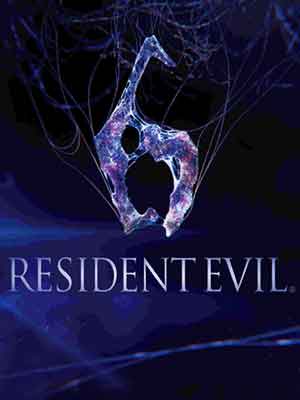 Resident Evil 6 (2012)
Director: Eiichiro Sasaki
Writer: Shotaro Suga
Publisher: trekkiefan10
Runtime: 02:00:00

"Resident Evil 6" story is told from the perspectives of Chris Redfield, a former member and founder of the BSAA traumatized by a failed operation, Leon S. Kennedy, a Raccoon City survivor and agent for the U.S. government, Jake Muller, illegitimate son of Albert Wesker and associate of Sherry Birkin, and Ada Wong, a freelance agent framed for the bio-terrorist attacks by Neo-Umbrella. They must all confront the force behind a massive bio-terrorist attack with the newly developed C-virus in cities across the world.
On December 24, 2012, Jake Muller, a mercenary of the fictional South-Slavic Edonian Liberation Army and son of bio-terrorist Albert Wesker, flees from the authorities during a bio-terrorist attack. He partners up with Division of Security Operations (DSO) agent and Raccoon City survivor Sherry Birkin, who was sent to Edonia to ensure that Jake escapes safely from the country so his blood can be tested for anti-bodies for the newly developed C-Virus. At the same time, Bio-terrorism Security Assessment Alliance (BSAA) Captain Chris Redfield and his team, including sniper Piers Nivans and demolitions expert Finn Macauley fight against rebels infected with the C-Virus (referred to as "J'avo") and two large B.O.W.'s referred to as"Orgomans". However, they are attacked by a Neo-Umbrella agent that refers to herself as Ada Wong, who kills most of the BSAA members using a device that injects them with the C-virus turning them into monsters, except Chris and Piers. The aftermath causes Chris to go into self-imposed exile, being afflicted with post-traumatic amnesia. Meanwhile, Sherry and Jake's extraction from Edonia by the BSAA is sabotaged by a BOW codenamed 'Ustanak', forcing the pair to crash into the mountains, eventually leading to their capture by Ada.
On June 29, 2013, U.S. President Adam Benford has decided to officially reveal the truth behind the 1998 Raccoon City incident and the U.S. federal government's dealings with Umbrella, believing that it will curb the current resurgence in bio-terrorist activity. By the President's side is his friend, DSO agent and Raccoon City survivor Leon S. Kennedy and United States Secret Service agent Helena Harper, but when the venue becomes host to another bio-terrorist attack, Leon is forced to face the infected and mutated President, and kill him. Helena leads Leon to the Tall Oaks Cathedral amidst the zombie outbreak to rescue her sister, Deborah. By the time the pair reaches Deborah, she had already been infected with the C-virus, and the pair are forced to kill her. Along the way, the two encounter Ada, and Helena then discloses to Leon that she was blackmailed by National Security Advisor Derek C. Simmons, into aiding the assassination of Benford. She also discloses Simmons's affiliation with Neo-Umbrella. Shortly after escaping the Cathedral, Tall Oaks is destroyed by an airstrike. Leon and Helena then decide to pursue Simmons into Lanshiang, China while faking their deaths with aid from Ingrid Hunnigan. Meanwhile, Jake and Sherry manage to escape captivity in Lanshiang after being held captive for 6 months. ...
Did You Know? "Resident Evil 6" has a development staff of more than 600, making it Capcom's biggest production to date.