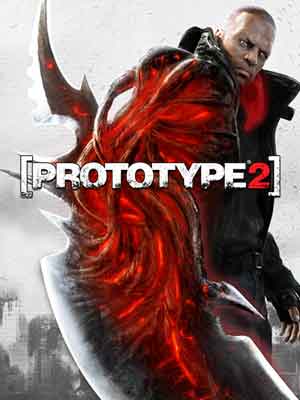 Prototype 2 (2012)
Director: Scott Morgan, Ian Fenton
Writer: Amanda Doiron, Tyler Burton Smith
Publisher: NRMGAMINGHD
Runtime: 01:26:39

"Prototype 2" features James Heller, as he goes on a quest to destroy the Blacklight virus and on a quest of revenge, as Heller wants to kill Alex Mercer, protagonist of the original Prototype, after his family was killed in the outbreak of the Blacklight virus.
Two years after the events of "Prototype," Sergeant James Heller, after returning from touring in Iraq, discovers his wife and daughter to be declared dead, causing him to rejoin the military in the fight for NYZ against the Blacklight virus. Heller is briefed on the previous outbreaks in Idaho in the 60's and in NYZ in the events of the first game. He later finds Mercer and begins chasing him.
Pursuing Mercer for vengeance, Heller is infected by Mercer with a strain that imbues him with similar superhuman abilities. After blacking out, Heller awakens in a Yellow Zone lab where Gentek scientist Dr. Anton Koenig and Blackwatch Col. Douglas Rooks are experimenting on him. Heller escapes from the Gentek base, when Mercer confronts him and claims Gentek and Blackwatch are responsible for recreating and cultivating the Blacklight virus, making them responsible for the second infection and the deaths of Heller's family. Revealing his plans to take down Gentek and Blackwatch, Mercer offers a truce to Heller. Unsure of Mercer's intentions Heller goes to his local pastor, Father Luis Guerra, for advice and help.
Using information supplied by Guerra, Heller hacks into Blacknet Terminals to find out about and sabotage a number of their operations. Gradually consuming his way through Blackwatch, Heller eventually finds and confronts Koenig, who claims to be on his side and reveals Blackwatch's super-soldier program, codenamed "Orion". Heller prevents Project: Orion's progress by killing a super-soldier who was injected with his DNA. After consuming one of the head scientists, Heller discovers that Koenig was observing him in order to find his weaknesses. Enraged at Koenig's betrayal, Heller tracks him down only to discover that he has powers similar to he and Mercer, and is one of several "Evolved" agents planted in Gentek and Blackwatch by Mercer. After defeating and consuming the doctor, Mercer reveals to Heller that he intends to recruit him in an attempt to control NYZ. His doubts growing, Guerra then shows Heller a video tape of Mercer releasing the virus for the second time in Penn Station, the same place Mercer originally released and contracted the virus. Enraged at Mercer's deception, Heller sets off to the Green Zone to hunt down Mercer's henchmen, ...
Did You Know? "Prototype 2" have a comic counterpart. The three part series published by Dark Hores Comics takes place before the "Prototype 2," acting as a bridge between the "Prototype" and "Prototype 2." The three parts series are called the "The Anchor," "The Survivors," and "The Labyrinth."