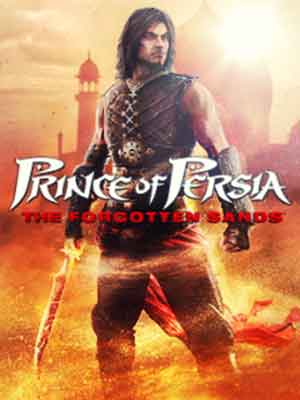 Prince of Persia: The Forgotten Sands (2010)
Director: Stefan Leblanc
Writer: Jordan Mechner, Ceri Young
Publisher: World of Longplays
Runtime: 05:07:04

"Prince of Persia: The Forgotten Sands" returns to the storyline established by "Prince of Persia: The Sands of Time," and concluded by "Prince of Persia: The Two Thrones."
The Prince is riding through a desert on his horse, on a quest to see his brother, Malik, and learn about leadership from him. When the Prince arrives at Malik's kingdom, he finds it under attack by an army which is attempting to breach the treasure vaults for a great power known as "Solomon's Army". The Prince charges in to the city, and tracks Malik to the treasure vaults. Here, Malik says that he is fighting a losing battle and proposes to rely on a last resort or be forced to retreat. The Prince strongly objects, but Malik releases Solomon's Army using a magical seal. Solomon's Army is an assortment of different creatures, all made of sand. The Prince and Malik both manage to obtain halves of the seal used to keep the army contained, protecting them from being turned into sand statues, which is the fate of the rest of the kingdom.
Malik is separated from the Prince, who finds a portal to the domain of Razia, a Djinn of the Marid race. Razia tells the Prince that the only way to re-imprison Solomon's Army is to reunite both halves of the seal. Razia gives the Prince special powers and sends him to find Malik, and the other half of the seal. ...
Did You Know? "Prince of Persia: The Forgotten Sands" uses an enhanced version of Ubisoft's digital rights management system (DRM), requiring the user to be connected to Ubisoft's servers in order to play. This new version loads part of the game's content from the server and will not allow the player to continue if a connection to the server does not exist. On 28 June 2010 the DRM was cracked by replacing the code with offline equivalents. The requirement of a permanent internet connection while playing was finally dropped. Versions download directly with the Uplay launcher and with the steam client do not require a constant internet connection to play single-player.