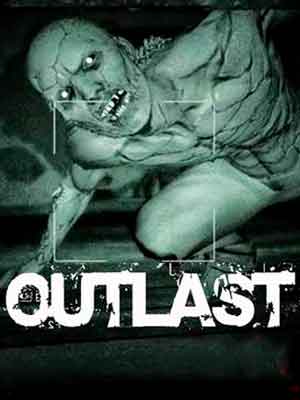 Outlast (2013)
Writer: J.T. Petty
Publisher: Betafix
Runtime: 01:21:29

The story of "Outlast" takes place in the remote mountains of Colorado, horrors wait inside Mount Massive Asylum. A long-abandoned home for the mentally ill, recently re-opened by the "research and charity" branch of the transnational Murkoff Corporation, has been operating in strict secrecy ... until now. Acting on a tip from an inside source, independent journalist Miles Upshur breaks into the facility and what he discovers walks a terrifying line between science and religion, nature and something else entirely. Once inside, his only hope of escape lies with the terrible truth at the heart of Mount Massive.
Miles Upshur, a freelance investigative journalist, receives an anonymous tip from a source identified only as a whistleblower. The lead tells of inhumane experiments committed at Mount Massive Asylum, a remote psychiatric hospital situated deep in the mountains of Lake County, Colorado and owned by the Murkoff Corporation, known for its corrupt dealings. Entering the asylum, Upshur is horrified to discover the mutilated corpses of the staff, including a dying SWAT officer who warns him to get out while he still can. As he investigates further, Upshur finds the asylum's patients, known as "Variants", freely roaming the grounds and hostile towards him, particularly a hulking sadist named Chris Walker. Approached by Martin Archimbaud, a cult leader who considers himself a priest, Upshur is told he was sent by "God" to be his witness to the night's events. It soon becomes clear that Archimbaud has no intention of letting Miles escape, and that he worships a seemingly supernatural entity known only as The Walrider, which he claims caused the breakout. Trapped inside, Upshur is forced to work his way through Mount Massive. ...
Did You Know? The concept for the game came from Aphex Twin's "Rubber Johnny" video.