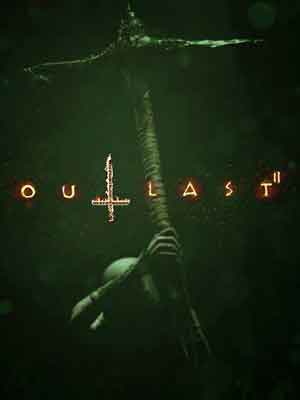 Outlast 2 (2017)
Director(s): Simon Peacock
Writer(s): J.T. Petty
Publisher: Gamer's Little Playground
Runtime: 01:45:43

"Outlast 2" is the sequel to the 2013 "Outlast," and features a journalist named Blake Langermann, along with his wife Lynn, roaming the Arizona desert to explore the murder of a pregnant woman only known as Jane Doe by a sect that believes the end of days are upon them.
Blake Langermann, an investigative journalist and cameraman working alongside his wife, Lynn, crash-lands in the Supai region of the Coconino County region of Arizona, while following the mysterious murder of a young, pregnant woman known only as Jane Doe. When he wakes up after the crash, Blake finds the pilot of their helicopter skinned alive and stuck on a tree limb nearby and his wife missing. Blake makes his way to a nearby town, Temple Gate, where he locates Lynn in a chapel, captured by a cult led by "Papa" Sullivan Knoth. Knoth claims that Temple Gate lies on the mouth of Hell, and that Lynn is pregnant with the Anti-Christ. They escape the chapel, but Lynn falters, suffering from stomach cramps. The couple are separated when Lynn is kidnapped by the Heretics and their leader Val, a cult opposing Knoth who wish to hasten the end of days.
Did You Know? There are several of the game's events were inspired by the 1978 Jonestown Massacre in Guyana.