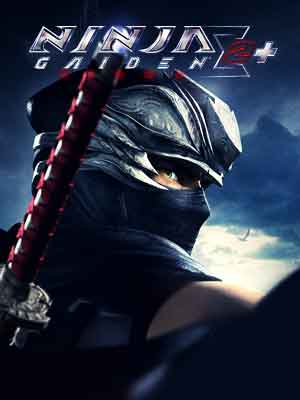 Ninja Gaiden Sigma 2 (2009)
Director: Jack Fletcher, Yosuke Hayashi
Director: Ryuji Kitaura
Publisher: GamebillStudio
Runtime: 01:36:40

Ryu Hayabusa is a master ninja, descendant of the Dragon Ninja lineage and current wielder of the Dragon Sword. One year after the events of the Ninja Gaiden Sigma, master blacksmith Muramasa is setting up shop in Tokyo. A CIA agent named Sonia enters the place and asks for Ryu's whereabouts, until members of the Black Spider ninja clan attack the shop and kidnap her. Enter the Dragon Ninja Ryu, who fails to stop Sonia's kidnapping and makes haste around the Tokyo skyscrapers and rescues the agent, who informs him of an attack on the Hayabusa Village by the Black Spider ninjas, who wish to steal the Demon Statue they possess and protect.
Ryu returns to his home and finds his father, Joe Hayabusa dueling with Genshin, leader of the Black Spider Ninja Clan. Unfortunately, the Demon Statue is taken away by Queen of the Greater Fiends and the Ruler of Blood, Elizébet, and Joe urges his son to retrieve the statue at all costs. Ryu travels around the world with Sonia, in pursuit of Elizébet and the Demon Statue, while encountering legions of Black Spider Ninjas, Fiends, and three other Greater Fiends: Alexei, the Graceful Ruler of Lightning; Volf, the Invincible Ruler of Storms; and Zedonius, the Malevolent Ruler of Flame....
Did You Know? "Ninja Gaiden Sigma 2" is the first Team Ninja developed games where Tomonobu Itagaki is not involved in prior to his resignation from the company.