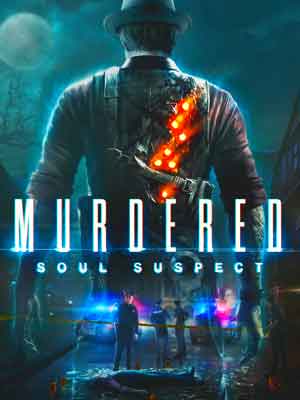 Murdered: Soul Suspect (2014)
Director: Yosuke Shiokawa
Publisher: Gamers Little Playground
Runtime: 01:50:42

"Murdered: Soul Suspect" begins the story in Salem, Massachusetts, Detective Ronan O'Connor is thrown out of a window while pursuing the brutal and relentless serial-killer, the Bell Killer, who finishes Ronan off by shooting him. Revived as a ghost, Ronan meets the spirit of his long-dead wife Julia, who informs him that he can not join her until he completes the unfinished business binding him to the living world. Ronan investigates his murder, and gains instruction into his new ghostly abilities from the ghost of Abigail, a young Puritan-era girl. The investigation leads to a local church to find a young girl, Joy, who witnessed Ronan's murder, and possesses the ability to see ghosts.
In search of her missing mother Cassandra, who was consulting with the police on the Bell Killer case, Joy refuses to help Ronan. He travels to the police station, freeing Joy after she is arrested for petty crimes. While leading Joy out of the station, Ronan discovers that Baxter, a hostile fellow officer, was the person working with Cassandra. Cassandra's research leads the pair to the Salem graveyard to investigate a possible Bell Killer victim. After pursuing the ghost of the young drowned girl, Sophia, Ronan's abilities allow him to view flashbacks of the murder. Sophia reveals that the Bell Killer asked her about a contract. Cassandra's research leads the pair to a mental hospital to find the Bell Killer's surviving victim, Iris. Infiltrating the facility, they find Iris possesses the same ability to see ghosts, and realize the Bell Killer is killing psychic mediums. ...
Did You Know? The story of "Murdered: Soul Suspect" came about because Square-Enix wished to appeal more towards the Western market. Yosuke Shiokawa, a creative director at Square-Enix, came up with the idea of a game where the player was a ghost and pitched it to the development team at Airtight Games.