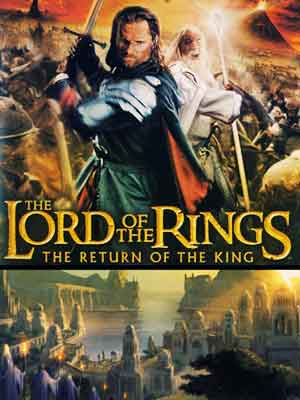 The Lord of the Rings: The Return of the King (2003)
Director: Bret Robbins
Director: Chris Tremmel
Writer: J.R.R. Tolkien
Writer: Michael Becker
Publisher: cubex55
Runtime: 02:04:48

Based on the fantasy world Tolkien richly created it ties in almost perfectly. "The Lord of the Rings: The Return of the King" follows three separate story arcs loosely based on events in the film as Aragorn, Legolas, Gimli, Gandalf and Sam as they battle for the fate of Middle Earth.
The story begins with Gandalf as he is helping to end the Battle of the Hornburg. After Gandalf, the story splits into three separate mission arcs, each with its own individual set of characters. The Path of the Wizard follows Gandalf, the Path of the King follows Aragorn, Legolas and Gimli and the Path of the Hobbits follows Frodo and Sam ...
Did You Know? The character model for the Witch King sports a different helmet from that feature in the film, as it was based on earlier design that was later revised to prevent him from being confused with Sauron.