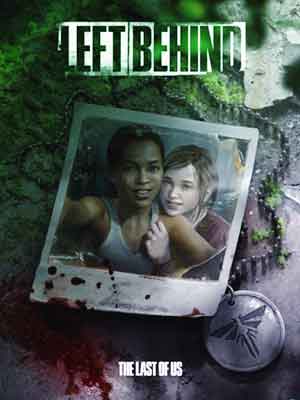 The Last of Us: Left Behind (2014)
Writer: Neil Druckmann
Publisher: Gamers Little Playground
Runtime: 00:49:57

The story of "The Last of Us: Left Behind" follows a non-linear timeline of both Ellie's time with Riley before meeting Joel, and the aftermath of the fight with David's group at the University of Eastern Colorado.
Set three weeks before the "The Last of Us" takes place, Riley surprises Ellie at the boarding school. Revealing that she became a Firefly during her absence, Riley takes Ellie to the abandoned shopping mall she brought her to when they first met. The two girls played around, involving masks, brick throwing and a carousel. However, Ellie keeps asking why Riley brought her here. Riley evades the question until reluctantly revealing that the Fireflies assigned her to another group in a different city, and she wanted to see Ellie one last time despite Marlene forbidding her to do so.
Back to the Colorado Mountain Plaza, Ellie attempts to make her way back to Joel with the medkit. However, she is impeded by both the Infected as well as hostile human survivors from David's group. Knowing her weakness in hand-to-hand combat against both enemy groups, Ellie uses her ingenuity to start a fight between the cannibals and the infected, only eliminating or avoiding the remnants afterwards. Ellie soon reaches the area where she hid Joel but had to defeat the cannibals attempting to break the lock open. ...
Did You Know? During the story, none of the character's last names are revealed (not counting the Firefly pendants), but if you get the Left Behind DLC, Riley's last name is revealed as Abel.