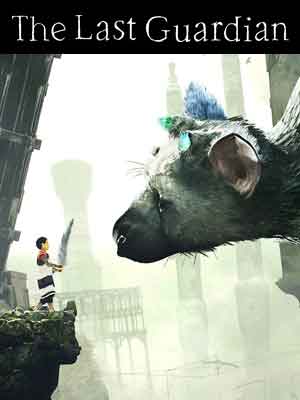 The Last Guardian (2016)
Director(s): Fumito Ueda, Masanobu Tanaka
Publisher: Gamers Little Playground
Runtime: 02:37:22

"The Last Guardian" is framed as a flashback narrative told by an older man recounting his experience as a young boy meeting a giant, feathered creature, resembling a griffin, named Trico.
In the flashback's present, the boy is kidnapped "under mysterious circumstances" and taken to a large expansive castle called "the Nest". The boy wakes to find tattoos on his body that he did not have before being kidnapped. The boy encounters the weakened creature, Trico. Trico is chained up, with numerous spears stuck in his body, and his wings too injured to allow him to fly. The boy finds a mirror-like shield that projects energy out of Trico's tail wherever the mirror is focused. The boy helps to remove the weapons, releases the chain using the mirrored shield, and feeds the starving creature. Though Trico is initially hostile to the boy, the creature slowly starts to accept the boy's care and guidance. Together, the two work to escape, avoiding or attacking guards that patrol the castle seeking to recapture them. ...
Did You Know? The creation of "The Last Guardian" was partially based on the interaction between the player's character Wander and his horse Agro in "Shadow of the Colossus." As designed, "Shadow of the Colossus" was meant to create an emotional interaction between Wander and the colossi, but director Fumito Ueda was surprised and inspired to find more players feeling a stronger connection between Wander and Agro from the game. Ueda wanted to make this interaction and relation between a human and a creature more of the central concept for "The Last Guardian."