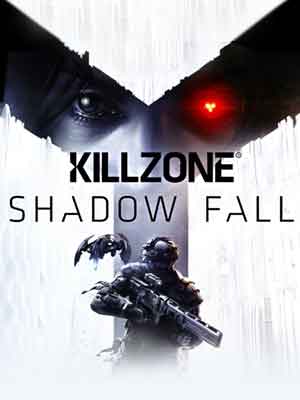 Killzone: Shadow Fall (2013)
Director: Hermen Hulst
Writer: Philip Stephen Huxley
Writer: Martin Lancaster
Writer: Adrian Vershinin
Publisher: Gamers Little Playground
Runtime: 01:28:13

"Killzone: Shadow Fall", following the Petrusite detonation that rendered the planet Helghan uninhabitable in "Killzone 3" (an event now referred to as "The Terracide"), the ISA grants refuge to the Helghast survivors on the planet Vekta, allowing them to colonize half the planet, with that half of the planet dubbed New Helghan. A massive security fortification called The Wall is constructed to separate the two civilizations from each other, due to the resentment they bear over the previous war. Both the Vektans and Helghast routinely perform covert operations against each other in the hope of finishing the war each claims the other started. The majority of the game takes place in Vekta City, home to the Vektan Security Agency (VSA) headquarters, as well as a prison in New Helghan, and Helghan, the original home to the Helghast, now dead and shattered due to the Petrusite detonation.
The story begins in the year 2370, several years after the construction of 'The Wall', during the forced relocation of Vektans out of New Helghan. Michael Kellan and his 5 year old son, Lucas, attempt to sneak through New Helghan to The Wall. Along the way, they meet Sinclair, a Shadow Marshall, who aids them in making it through to safety. Just as the group makes it to The Wall, Helghast forces spot them and kill Michael. After Sinclair dispatches the remaining forces, he promises Lucas that he will look after him. A brief cutscene plays, showing Lucas rising through the ranks of the Shadow Marshal Academy, eventually becoming a full-fledged Shadow Marshal and working under Sinclair's command.
20 years later, tensions between the Vektans and Helghast have reached a boiling point. Kellan, who let himself be captured by the Helghast as part of an investigation, is being brought across The Wall as part of a prisoner exchange for a Helghast agent named Echo. After the exchange, Kellan is ordered to return to the Helghan side of The Wall in order to retrieve classified data. Kellan recovers the classified information and makes a bold escape out of the area. Using the recovered data, Sinclair sends Kellan to the ISC Cassandra, a classified research ship, to destroy evidence of a bio-tech weapon being created by head scientist Dr. Hillary Massar and send the Cassandra into the nearby sun. Once on the station, Kellan encounters Echo, who escapes with Massar in tow; while Kellan makes it off the ship just as it drifts into the sun. ...
Did You Know? The Helghast in "Killzone: Shadow Fall" are now no longer exclusively sporting British accents. Tt is possible that the developers realised that it would have been unrealistic that the Helghast who were exiled from Vekta couldn't all be British.