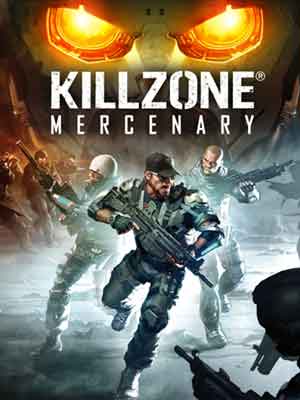 Killzone: Mercenary (2013)
Director: Hermen Hulst
Publisher: Rajman Gaming HD
Runtime: 04:09:28

"Killzone: Mercenary" takes place on the planets Vekta and Helghan, locked in an interstellar war. The story is set in between "Killzone 2" and "Killzone 3" and revisits many of the key events of "Killzone," "Killzone: Liberation," and "Killzone 2" from the perspective of Arran Danner, a mercenary hired to execute operations for the ISA. Danner is supplied by mysterious weapons dealer Blackjack, and is aided at times by his boss Anders Benoit.
"Killzone: Mercenary" starts off during the Helghast invasion on Diortem. Led by Helghast Colonel Vyktor Kratek, the Helghast forces have breached into the Vektan Halls of Justice, in an effort to capture ISA Admiral Alex Grey. It isn't long until the overwhelmed ISA request the aid of the Phantom Talon Corp, an elite group of mercenaries led by Anders Benoit. Shortly after, mercenaries Arran Danner and Damian Ivanov are sent to retrieve the admiral. Danner and Ivanoff make their way to a skyscraper opposite of the building where Grey is being held, and fly down to it in glide suits. They eventually arrive at the Halls of Justice, where Grey is being interrogated. Unfortunately, they are too late. Kratek has already escaped, but not before nearly-fatally shooting Grey. ...
Did You Know? For the first time in a Killzone campaign, the protagonist fight alongside both the Helghast and ISA.