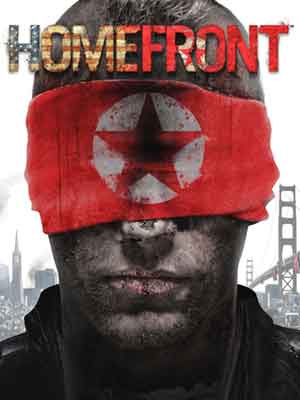 Homefront (2011)
Director: David Votypka
Writer: John Milius
Publisher: cubex55
Runtime: 02:57:45

"Homefront" takes place in 2027, two years after Korean occupation begins, Robert Jacobs, a former U.S. Marine Corps combat helicopter pilot, is awakened in his apartment in Montrose, Colorado and ordered to a re-education camp in Alaska. Jacobs sees that the Korean troops have seized control of the town, taking potentially valuable residents into custody and executing resistors. However, the bus carrying Jacobs is ambushed by American resistance fighters Connor and Rianna, who lead him to Oasis, a resistance hideout founded by local state patrolman Boone Karlson. Boone, Connor, and Rianna are aware of Jacobs's background as a pilot and recruit him to help recover fuel for the scattered U.S. military forces. Boone initiates the operation with himself, Jacobs, Connor (a former Marine from North Carolina), Rianna (a hunting expert from Colorado), and Hopper (a Korean-American technical expert from Oakland, California).
They plan to steal several tracking beacons from a school used as a labor exchange facility, with the help of their "inside man" Arnie. These beacons are to be placed on fuel trucks so they can be tracked and hijacked. However, Arnie betrays the team in order to protect his children, forcing the team to kill him and eliminate all forces in the camp. They discover a mass grave in the school's baseball field and narrowly escape Korean reinforcements by hiding among the bodies.
The rebels continue attacks on the KPA, assaulting an occupied discount warehouse store, where Jacobs, Connor, and Rianna succeed in locating the trucks and planting a beacon on one of them. They return to Oasis, only to find that Boone and all of the base's inhabitants have been discovered and killed by Korean troops and also discover another town beyond the wall being attacked by the KAF, killing everyone that they can find as payback for the raid the night before. They narrowly escape with other Colorado resistance fighters by breaching the walls enclosing the town. ...
Did You Know? "Homefront" has been banned in South Korea, as the story revolves around Korean reunification and eventual invasion of the United States, and depicts Koreans as cold-blooded killers with no souls. Also it has gone through a degree of censorship in Japan: notably, all references to North Korea and the Kim family have been removed.