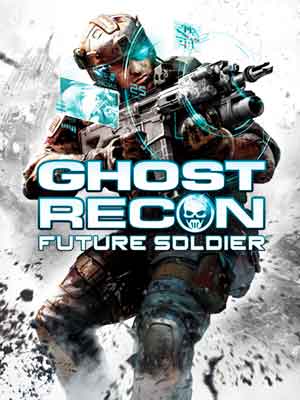 Ghost Recon: Future Soldier (2012)
Director: Keith Arem
Writer: Armand Constantine
Writer: Francis Nief
Publisher: Foxtrod
Runtime: 03:05:46

"Ghost Recon: Future Soldier" opens in the year 2024 with a four-man Ghost Team call-signed Predator, led by Joe Ramirez, deployed in Nicaragua to disrupt weapons trafficking in the region. Upon inspection of the convoy vehicles, a dirty bomb is remotely detonated, killing the team. Investigating the cause and tracking down the source of the bomb is tasked to another Ghost team call-signed Hunter, consisting of Ghost Leader Captain Cedric Ferguson, Staff Sergeant John Kozak, Master Sergeant Robert "Pepper" Bonifacio, and Sergeant First Class Jimmy "30K" Ellison. The team ships out from Fort Bragg, North Carolina under the supervision of Major Scott Mitchell.
Mitchell informs the team of their new mission to rescue an arms dealer named Paez in Sucre, Bolivia who has information about where the bomb came from.[8] Hunter rescues Paez and then proceeds to follow the trail of weapons: First, to a refugee camp in Western Province, Zambia, where they eliminate local warlord Dede Macaba; to Nigeria, where they rescue CIA SAD agent Daniel Sykes from private military company Watchgate; to Peshawar, Pakistan, where they capture Russian arms dealer Katya Prugova; to the Kola Peninsula in Russia, where the team destroys an arms cache at a remote Arctic base; and finally to an airfield in Kaliningrad, where they intercept and destroy a missile guidance system, causing an international incident. ...
Did You Know? "Ghost Recon: Future Soldier's" storyline, the overall look, and certain interactive elements were completely changed from the original version that was shown at E3 2010, to the current version. Originally it was much more futuristic and included non-existent weapons.