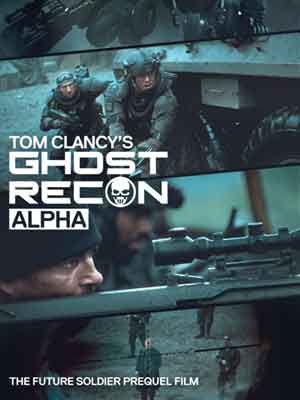 Ghost Recon: Alpha (2012)
Director: François Alaux
Director: Hervé de Crécy
Writer: François Alaux
Writer: Greg Pruss
Writer: Timothy J. Sexton
Writer: Hervé de Crécy
Publisher: Ubisoft
Runtime: 00:23:57

"Ghost Recon: Alpha" is a live-action film created by Ubisoft and Littleminx as a promo for Ghost Recon: Future Soldier.
The Ghosts must assassinate of a set of Russian military officials in Chelyabinsk province, Russia. The Ghosts infiltrate Sokolov's base by driving in Dimitri's truck. After the Russian officials are killed, the Ghosts move to secure six rogue nuclear devices and act as EOD operators, until they are interrupted by a group of cloaked troopers. ...
Did You Know? "Ghost Recon: Alpha" was filmed in Ostrava, The Czech Republic at a UNESCO historical factory.