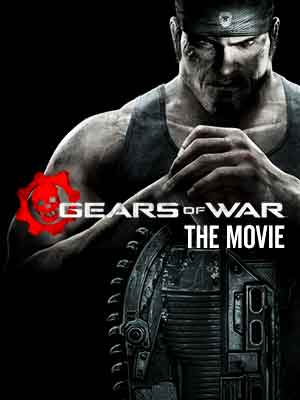 Gears of War: The Movie (2006-2013)
(2006) Gears of War, (2008) Gears of War 2, (2011) Gears of War 3, (2013) Gears of War: Judgement
Writer: (G1)Eric Nylund, (G1)Susan O'Connor
Writer: (G1)Eric Trautmann, (G2)Joshua Ortega
Writer: (G3)Karen Traviss, (GJ)Rob Auten
Writer: (GJ)Tom Bissell
Publisher: gLPLayground
Runtime: 06:08:46

"Gears of War" takes place on the fictional planet Sera and focus on a war between humans and creatures known as Locust.
"Gears of War" follows the troops of Delta Squad of the Coalition of Ordered Governments in a last-ditch effort to win the war against a subterranean enemy known as the Locust Horde, and to save humankind from annihilation.
The sequel "Gears of War 2" takes place six months after the events of the first game, and follows Delta Squad and the COG army as it launches an assault directly against the Hollow in an effort to end the war.
"Gears of War 3" takes place 2 years after the events that occurred at the end of "Gears of War 2." The COG army has been disbanded and is barely functioning, while Marcus Fenix and the remainder of Delta Squad attempt to face a seemingly unstoppable force, The Lambent.