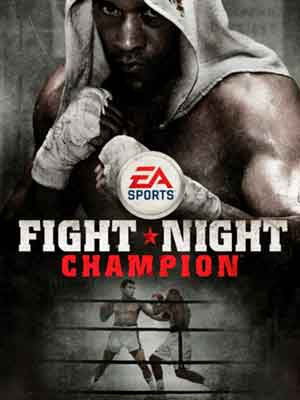 Fight Night Champion (2011)
Director: Dave 'Foots' Footman
Publish: Game Cinema : Full Game-movies in HD
Runtime: 01:34:31

More than just a change to the franchise name, "Fight Night Champion" takes the boxing experience one giant step forward by delivering an experience never before seen in an EA SPORTS video game. History will be made with this revolutionary iteration that builds upon the best-in-class gameplay and physics engine of "Fight Night Round 4," while immersing you in a world of brutality, uncertainty, betrayal, and redemption. Survive the brutal road to redemption with "Fight Night Champion."
Andre Bishop is a boxer serving time in a correctional facility. After winning a jailhouse boxing match against another inmate, he is cornered and brutally beaten by several prisoners including his opponent. Bishop wakes up severely injured and damaged. The game then flashes back 4 years to his rise as a professional fighter.
Bishop's pro career begins after defeating 9-time amateur champion Joel Savon, which earns him significant recognition as a contender. After a few successful bouts, he and his trainer Gus Carisi are approached by DL McQueen, famed fight promoter and longtime foe of Carisi who offers to promote Andre under the management of his daughter Meagan. The two refuse, causing a dispute between the crooked promoter and Bishop. McQueen continues to urge Andre to sign a deal with him, only to be denied each time. He soon frames Andre of police assault with the help of two crooked cops. Andre is then sentenced to over 5 years in prison.
Soon after recovering from his injuries, Andre begins to train himself and keep fit while imprisoned. He is angered to discover that his brother Raymond had become a professional heavyweight with McQueen Promotions, the company that framed him. Soon after being released, Raymond organizes him a job as an assistant trainer. Now a heavyweight and a focused fighter, Andre beats two ranked heavyweights during regular sparring sessions. Meagan approaches him soon after and offers to get him a new professional license, having split from her father's business due to disagreements. Gus returns as Andre's trainer and helps him make an unexpected comeback as a heavyweight. ...
Did You Know? "Fight Night Champion" features over 50 boxers in total through 8 weight divisions, making it the largest roster in the series.