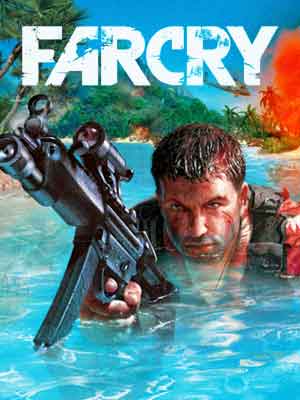 Far Cry (2004)
Director: Cevat Yerli
Publisher: Mikerulez101
Runtime: 01:08:22

"Far Cry" follows a former U.S. Army Special Forces operative Jack Carver, who is stranded on a mysterious archipelago. He is searching for a female journalist he was escorting after she went missing when their boat was destroyed by mercenaries.
Jack Carver has long since left his mysterious and bitter past in the Special Forces behind him and abandoned society to run a private boat charter business in the South Pacific. He is hired by Valerie Constantine, a reporter, to secretly take her to a chain of uncharted islands in Micronesia to supposedly study its little-known World War II ruins. They approach the islands, and soon Val leaves for shore on a Jet Ski while Jack anchors down the boat. As Val reaches the beach, Jack's boat is suddenly destroyed by a missile in an attack from an army of mercenaries on the island. Jack manages to escape with his life, but is stranded in the remote tropics. With his only friend lost somewhere in the depths of the jungle, he must now rescue Val and find his way back to civilization. ...
Did You Know? Although "Far Cry" was developed by a German company, it was subject to one of the most heated controversies about video games in Germany. Upon release of the demo version in March 2004, the "Bundesprüfstelle für jugendgefährdende Medien und Schriften" found the violence level of the game to be too high even for adults and quickly indexed the demo. The full version had most of that violence edited out, nevertheless it received a "Not suitable under 18" rating in Germany.