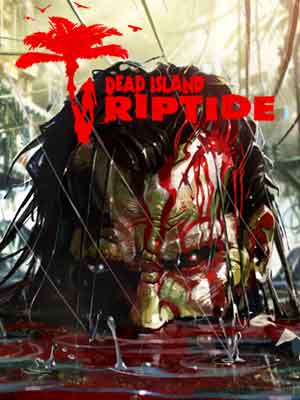 Dead Island: Riptide (2013)
Writer: Tomasz Duszynski
Writer: William Harms
Writer: Maciej Jurewicz
Writer: Haris Orkin
Writer: Magdalena Tomkowicz
Publisher: RabidRetrospectGames
Runtime: 01:22:16

"Dead Island: Riptide" is a sequel to 2011's "Dead Island," with a plot continuation as the five survivors arrive on another island in the Banoi archipelago, which has also been overrun by zombies.
Riptide takes place immediately after the ending of "Dead Island," with the four immune survivors. They are immediately taken into custody by the Australian Defence Force. Passing out from sedatives applied when they were examined, the survivors wake up to find the ship overrun with zombies. Serpo flees via helicopter shortly before the ship, out of control, crashes into a rock. The immune regain consciousness on the shore of the island of Palanai and are found by Harlow, a WHO researcher, who tells them the zombie infection has spread there as well. After saving a holdout of survivors they meet Colonel Hardy again; he tells the irate immune that Serpo's organization is interested in weaponizing the Kuru strain that caused the zombie outbreak and, as with Banoi, a nuclear strike against Palanai is planned to purge the infection and cover up the evidence.
At Hardy's suggestion, the immune and several other survivors decide to travel to the city of Henderson, hoping the nearby army base may offer help. With no intact bridges or working boats, the survivors instead investigate an underground tunnel to reach a pier. A researcher based in the jungle, Dr. Kessler, tells the immune that he believes the zombie-creating virus mutation was created by exposure to chemical weapons. He warns the player these were stored in the tunnels, and that they could act as a mutagen to turn the virus in the immune's bodies into something they can no longer suppress. ...
Did You Know? A music video for a song called "No Room in Hell" was released in November 2012 by rapper Josef "J7" Lord (who in the song is named Sam B as the main character from "Dead Island"), for promotion and featured Chamillionaire.