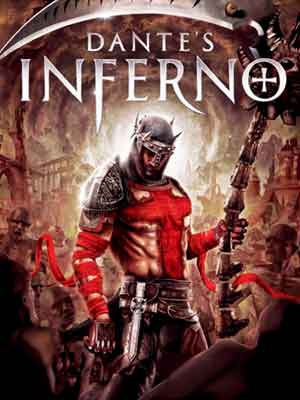 Dante's Inferno (2010)
Director: Jonathan Knight
Writer: Jonathan Knight
Publisher: stepultura
Runtime: 01:29:40

"Dante's Inferno" is based on Inferno, the first canticle of Dante Alighieri's Divine Comedy, and shares many similarities with the epic poem. It includes damned found in appropriate circles of hell and various other monsters from the poem. The story follows the exploits of Dante (reimagined as a Templar knight) as he journeys through the nine circles of Hell to reclaim the soul of his beloved Beatrice from the hands of Lucifer.
During the Third Crusade, "Dante's Inferno" follows Dante, a crusader who, despite his faith, has committed numerous atrocities during the war. At the city of Acre, Dante is entrusted to keep a group of Saracen prisoners safe so King Richard I could obtain a holy relic from Saladin. But when the prisoners are brutally slaughtered, Dante is given orders to take the holy relic. During the attack, Dante is stabbed in the back by an assassin, whereupon Death appears before him. Despite being led by a Bishop to believe his sins were absolved "en post facto", Dante is ruled by Death to be condemned to "everlasting damnation for [his] sins." Dante refuses to accept his fate, vows to redeem himself, and destroys Death, taking his scythe. Dante leaves the Crusade, stitching a red holy cross-shaped tapestry onto his torso, which depicts every sin he has committed in the past. He returns to Florence, only to find his lover Beatrice Portinari and father Alighiero brutally murdered. Beatrice's soul appears before Dante, telling him that she knew he would come after her before a shadowy manifestation of Lucifer drags her into darkness. After making it to a chapel, Dante blesses the holy cross that Beatrice gave to him upon making their vows to be true to each other, to protect him against the evils that await. Upon doing so, a crack in the earth opens up, allowing Dante to descend to the Gates of Hell. At the Gates, he encounters Virgil, who knows of Dante's past sins, yet agrees to guide him through the Nine Circles of Hell in exchange for Beatrice putting in a word for him in Heaven. ...
Did You Know? Prior to "Dante's Inferno'?s" release, in June 2009, a protest began during E3 2009 in Los Angeles to oppose the game. Around 20 protesters, claiming to be from a church in Ventura County, held up signs that called the game sacrilegious and labeled it possibly insensitive to people's beliefs. Protesters even went as far as calling EA the anti-christ. This led to EA being accused by many people of staging the fiasco to use it as a marketing hoax. A few days later, it was officially confirmed by EA spokesman Tammy Scachter that they had hired people to protest the game and that there was no actual protest. However, in the aftermath of this revelation, several Christian bloggers have protested to this, calling it an "anti-Christian" stunt.