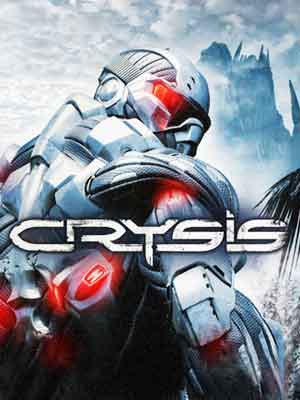 Crysis (2007)
Director: Cevat Yerli
Writer: Martin Lancaster
Writer: Tim Partlett
Writer: Greg Sarjeant
Publisher: Gamematics
Runtime: 01:42:03

"Crysis" takes place in a future where a massive ancient space alien-constructed structure has been discovered buried inside a mountain on an island in the fictional Lingshan Islands, near the coast of the East Philippines. The story follows Delta Force soldier code named Nomad. Nomad is armed with various futuristic weapons and equipment, most notably a "Nano Suit" which was inspired by a real-life military concept.
The story begins in 2020 when North Korean forces led by General Ri-Chan Kyong take control of the Lingshan Islands. A team of American civilian archaeologists, led by Dr. Rosenthal, send out a distress call indicating that they have discovered something that could change the world. Thus Raptor Team is dispatched to the islands, with the core mission of evacuating them and securing any valuable information that they have. The team consists of Nomad, Psycho, Aztec, Jester and team leader Prophet (all under code names); they are outfitted with Nanosuits, which help protect them from gunfire and explosions, as well as giving them superhuman strength and abilities. As they perform a high-altitude jump onto one of the islands, an unknown flying entity disrupts the jump by smashing into Nomad, and the team is separated. The crash deactivates Nomad's Nanosuit and destroys his parachute, but he is saved because he lands on water and his suit absorbs the impact of the landing. After he makes his way to shore, Prophet is able to reset Nomad's suit remotely, restoring its normal function.
As Raptor Team regroups after the jump, Aztec is killed by an unknown entity. When the team finds him, they discover that whatever killed him also killed and dismembered a nearby squad of KPA. The remaining members of Raptor Team proceed with the mission. Along the way they discover the hostages' boat frozen on a hill near the coast of the island. They also get their first look at the aliens who have been attacking their team, when a flying alien machine sneaks up on them and snatches Jester, killing him shortly thereafter. The first hostage the team rescues turns out to be a CIA agent who was sent to monitor Dr. Rosenthal's work. In the jungle, Nomad finds another hostage named Badowski dead with ice shards in his back, as the KPA battle an alien machine nearby. After Nomad regroups with Prophet, Prophet is suddenly snatched by another flying machine, which flies away with him in its grasp. Shortly after, Nomad is contacted over the radio by Major Clarence Strickland of the American military asking if he wishes to abort the mission since most of his team has been killed or missing; Nomad refuses, saying that he can still complete the mission. ...
Did You Know? "Crysis" was often used as a benchmark in computer tests, as "Crysis" at the highest settings and resolutions required processing power from computers that was unfeasible when it was first released. In its time, "Crysis" was so demanding on previous computer hardware that the catchphrase "Yeah, but can it run Crysis?" was frequently added to graphics card reviews.