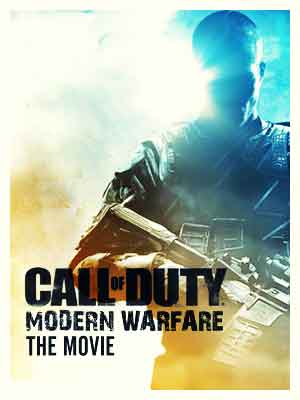 Call of Duty: Modern Warfare: The Movie (2007-2011)
(2007) Call of Duty 4: Modern Warfare, (2009) Call of Duty: Modern Warfare 2, (2011) Call of Duty: Modern Warfare 3
Director: Keith Arem (M1)
Director: Jason West (M2)
Director: Steve Ackrich (M3)
Writer: Michael Schiffer (M1)
Writer: Jesse Stern (M2)
Writer: Paul Haggis (M3), Will Staples (M3)
Publisher: gLPLayground
Runtime: 04:46:36

"Call of Duty 4: Modern Warfare" takes place in the year 2011, where a radical leader has executed the president of an unnamed country in the Middle East, and an ultranationalist movement starts a civil war in Russia. The conflicts are seen from the perspectives of a U.S. Force Reconnaissance Marine and a British SAS commando, and are set in various locales, such as the United Kingdom, the Middle East, Azerbaijan, the Russian Federation, and Ukraine.
"Call of Duty : Modern Warfare 2" is the direct sequel to "Call of Duty 4" and continues the same storyline, taking place five years after the first game and featuring several returning characters including Captain Price and "Soap" MacTavish.
"Call of Duty : Modern Warfare 3" continues the story from the point at which it ended in the "Call of Duty: Modern Warfare 2" and continues the fictional battle story between United States and Russia, which evolves into the Third World War between NATO allied nations and Ultra-nationalist Russia (a revolutionary political party idolizing the late days of the Soviet Union).