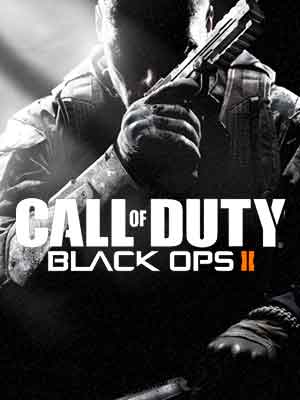 Call of Duty: Black Ops 2 (2012)
Director: Dave Anthony
Writer: Dave Anthony, David S Goyer
Writer: Craig Houston, Micah Wright
Publisher: VZoneGames
Runtime: 02:54:56

"Call of Duty: Black Ops 2" is the ninth game in the "Call of Duty" franchise of video games and a sequel to the 2010 game "Call of Duty: Black Ops."
In the year 2025, US Special Forces operatives led by David Mason and his partner, Harper, arrive at "the Vault", a top-security location home to an aging Frank Woods, whom they suspect possess vital information on the whereabouts of Raul Menendez. Woods concedes that Menendez has recently visited him, and shows them a locket that the latter had left behind. Frank then narrates several covert missions undertaken during his military career which span their previous encounters.
The story features two connected storylines, with the first set from 1986 to 1989 during the final years of the first Cold War, and the other set in 2025 during a second Cold War. The protagonist of Black Ops, Alex Mason returns as the protagonist in the first Cold War section, and chronicles the rise to infamy of the game's primary antagonist, Raul Menendez, a Nicaraguan narco-terrorist and the leader of "Cordis Die", a populist movement celebrated as the champion of victims of economic inequality. In 2025, Alex Mason's son David as the protagonist, in which Menendez is plotting against the United States and China with one of his ultimate goals being to see the United States locked in a new Cold War with China, in revenge for many of his misfortunes. ...
Did You Know? "Call of Duty: Black Ops 2" is the first Call of Duty video game to feature branching storylines, in which the player's choice affects both the current mission and in turn, the overall course of the story. Known as "Strike Force missions", these branching storylines appear during the 2025 storyline and feature permanent death. The success or failure of these missions can have ramifications for the wider campaign storyline.