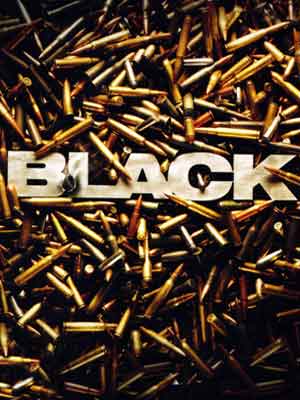 Black (2006)
Director(s): Alexander Ward
Writer(s): Guy Miller, Alex Ward
Writer(s): Alexander Ward
Publisher: Gamer's Little Playground
Runtime: 00:28:13

"Black" takes place in Ingushetia and Chechnya, Russia. The protagonist is a black ops soldier named Sergeant First Class Jack Kellar (portrayed by Marty Papazian). Kellar tells most of the story in first-person at an interrogation four days after the events in the story begin.
Kellar is an inadequately disciplined member of a CIA black ops group and a veteran of several conflicts including Guatemala, Colombia, Iran and Croatia. The interrogator (portrayed by Paul Pape) questions Kellar about an arms smuggling and terrorist operation called the Seventh Wave. Seventh Wave have been responsible for a number of terrorist attacks. Kellar is told that, unless he co-operates, he and his actions will be declassified, he will be dishonorably discharged and imprisoned for life. Though initially resistant, Kellar at last agrees to tell his story.
Four days earlier, Kellar and his group were assaulting a Seventh Wave stronghold in the city of Veblensk.
Did You Know? "Black" takes inspiration from action films. The sound effects for the weapons were based on various sounds from films, "Die Hard" (1988), "True Lies" (1994) and "24" (2001). Realising in the chaos of a heavy gun battle the heavy mix of sound and music would produce a cacophony of noise, the sound designers developed the "choir of guns" concept. The emphasis on the appearance, function, and sounds of the weapons in led the developer to label "Black" as "Gun-Porn."