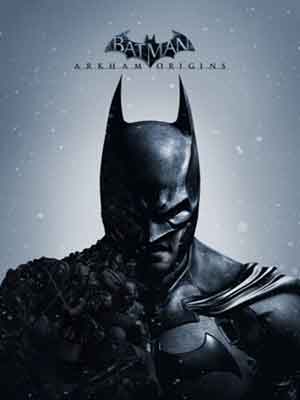 Batman: Arkham Origins (2013)
Director: Eric Holmes
Writers: Corey May, Dooma Wendschuh
Writer: Bob Kane (creator)
Publisher: Gamers Little Playground
Runtime: 02:19:50

Based on the DC Comics superhero Batman, it is the successor to the 2011 video game "Batman: Arkham City," and the third installment in the Batman: Arkham series. The story takes place five years before that of 2009's "Batman: Arkham Asylum" and follows a younger and less refined Batman who has a bounty placed on his head by crime lord Black Mask, drawing eight of the world's greatest assassins to Gotham City on Christmas Eve.
The events of "Arkham Origins" are set approximately five years before "Batman: Arkham Asylum," in the middle of winter in fictional Gotham City. Batman is an experienced crime-fighter in the second year of his career, but has not yet become the veteran superhero portrayed in Arkham Asylum and Arkham City. He remains a mysterious force with even the police unsure if he is a vigilante, a myth or supernatural. Batman has battled with traditional criminals and gangsters and is used to being stronger and faster than his targets. However, on a snowy Christmas Eve, he is confronted by far more dangerous foes: eight professional assassins aiming to collect the $50 million bounty put on Batman's head by Black Mask. Rogues such as the Joker take advantage of the assassins' arrival to launch their own nefarious schemes, while Black Mask's henchmen help instigate a rise in crime and gang activity in the city.
The Gotham City Police Department, led by Commissioner Loeb, is thoroughly corrupt, and Branden leads his SWAT team in hunting down Batman to claim the bounty for themselves. The incorruptible Captain James Gordon is one of the most unpopular members of the force. The GCPD are aware of "the Batman", and do not condone his actions towards criminality. Batman's relationship with his ally Alfred is strained. Batman sees Alfred as a reminder of his parents' deaths, and an overbearing parental figure, while Alfred sees Batman as a spoiled child squandering his inheritance on his vigilante crusade, causing the two to repeatedly come into conflict. ...
Did You Know? "Arkham Origins" was partly inspired by the comic-book series "Batman: Legends of the Dark Knight" and the graphic novel "Batman: Year One," detailing the first year of Batman's career, with Arkham Origins described as a "Year Two" story. Parts of the plot (such as Batman's relationships with the Joker, Gordon and the game's Christmas setting) were partly inspired by "Batman: The Man Who Laughs," "Batman: Turning Points" and "Batman: The Long Halloween."