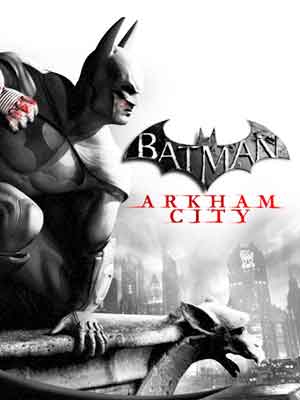 Batman: Arkham City (2011)
Director: Sefton Hill
Writers: Paul Dini, Paul Crocker
Writers: Sefton Hill, Bob Kane (creator)
Publisher: SimaParks
Runtime: 02:19:48

Written by veteran Batman writer Paul Dini with Paul Crocker and Sefton Hill, "Batman: Arkham City" is based on the franchise's long-running comic book mythos. The events of Arkham City are set one year after "Batman: Arkham Asylum." Quincy Sharp, the asylum's erstwhile director, has taken sole credit for halting the Joker's armed siege, using this distinction to become mayor of Gotham City. Declaring both the asylum and Blackgate Penitentiary no longer suitable to contain the city's detainees, Sharp's administration orders both facilities closed and he purchases Gotham's most notorious slums, converting them into an immense prison enclosure known as Arkham City.
This facility is subsequently placed in the care of psychiatrist Hugo Strange—who is secretly manipulating Sharp—and monitored by a rogue private military firm, TYGER Security. Strange permits inmates to do as they please, provided escape is not attempted. A wary Batman maintains his own vigil over the new project, concerned that the chaotic situation there will get out of hand. Meanwhile, the Joker is suffering from a potentially fatal disease caused by his previous consumption of the Titan formula, an unstable steroid serum which turns men into maddened monsters.
At a press conference held by Bruce Wayne to declare his opposition to Arkham City, TYGER mercenaries arrest and imprison him in Arkham City. Hugo Strange discloses his knowledge of Wayne's dual identity as Batman before releasing him into the prison's criminal populace. While Strange prepares to commence "Protocol 10", Wayne obtains his equipment via airdrop from Alfred Pennyworth, allowing him to become Batman. He first saves Catwoman from being executed by Two-Face, who hopes to gain respect by murdering her. After Joker attempts to assassinate Catwoman, Batman tracks him to his hideout in the Sionis Steelmill, believing Joker may know the truth behind Protocol 10. There, Batman learns that the unstable properties of the Titan formula are mutating in Joker's blood, gradually killing him. Joker captures Batman and performs a blood transfusion on him, infecting him with the same fatal disease. Joker also reveals that Gotham hospitals have been poisoned with his infected blood. Desperate to save himself and innocent citizens, Batman seeks out Mr. Freeze, who had been developing a cure but has since been kidnapped by the Penguin. ...
Did You Know? Rocksteady conceived the idea of a sequel before development of Arkham Asylum had concluded, developing ideas for both the story and setting so the games' narratives could be effectively connected; a secret room was hidden in the asylum warden's office in Arkham Asylum containing hints of how the sequel would progress, including blueprints for the Arkham City prison; the blueprints are quite similar to its final layout in Arkham City.
Did You Know? The game's leading characters are predominantly voiced by actors from the DC Animated Universe, with Kevin Conroy and Mark Hamill reprising their roles as Batman and the Joker, respectively.