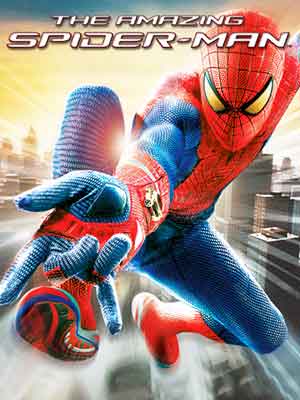 The Amazing Spider-Man (2012)
Director: Keith Arem
Writers: Seamus Kevin Fahey, Gérard Lehiany
Writer: John Zurhellen
Publisher: Random Black Gamer
Runtime: 02:09:11

NYC is infected! Even though the lizard/Dr. Curt Connors is in jail the game takes place after the events of the "The Amazing Spider-Man" movie when different cross-species are created at OsCorp but when they break free OsCorp hires Allistair Smythe to invent robots to kill the cross-species and infected people Enemies in the game are Rhino, Scorpion, Black Cat, Allistaire Smythe and The lizard has a small cameo appearance.
"The Amazing Spider-Man" takes place months after the events of the film, "The Amazing Spider-Man" Peter Parker (Sam Riegel) and Gwen Stacy (Kari Wahlgren) sneak into the restricted areas of Oscorp after hours, where Gwen reveals her suspicions that they may be continuing Dr. Connors' (Steven Blum) cross-species experiments. In the process, they are caught by Alistair Smythe (Nolan North), the new director, who explains that some scientists were indeed secretly continuing Connors' cross-species experiments by injecting animals with human DNA; the cross-species carry a powerful virus and are currently being shipped to a bio-lab for disposal. At that moment, the cross-species all react to Peter's presence and escape, infecting all of the scientists, including Smythe and Gwen, in the process. Alistair unleashes his security robots, which are programmed to defend them from cross-species. However, they end up attacking Peter, as he technically is a cross-species too. Peter quickly dons his Spider-Man suit and gets the infected to quarantine, fighting off the robots in the process, but is unable to stop the cross-species from escaping into the city. ...
Did You Know? "The Amazing Spider-Man" based on the film was first announced at the 2011 New York Comic Con. The game was developed by Beenox, the development team behind the previous two Spider-Man games, "Spider-Man: Shattered Dimensions" and "Spider-Man: Edge of Time." During New York Comic Con a producer at Activision, Doug Heder stated that the game will take place after the events of the movie. Dee Brown of Beenox felt that the film was an inspiration of the development of the video game on how the creators wanted it to turn out. "The fact that our game is based on the movie, and the movie is re-approaching the universe in a completely different way — a more grounded, more realistic approach — gives us an incredible setting to play with".