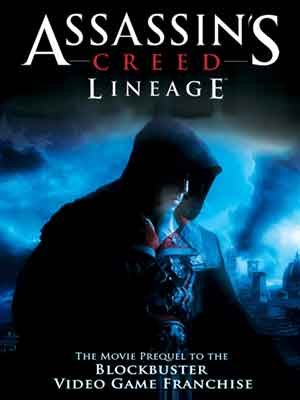 Assassin's Creed: Lineage (2009)
Director: Yves Simoneau
Writers: William Reymond, Yves Simoneau
Publisher: Assassins Creed UK
Runtime: 00:35:51

"Assassin's Creed: Lineage" is a series of three short films based on the "Assassin's Creed 2" video game.
"Assassin's Creed: Lineage" is a prequel to the video game "Assassin's Creed 2". The story centers on Giovanni Auditore, the father of the game's main character, Ezio Auditore da Firenze. Giovanni is an Assassin living in 15th-century Italy during the Renaissance. At this dawn of a new era, a conspiracy is being plotted by one corrupt family to overthrow the powerful Medici family and destroy a unified Italy. As an Assassin, Giovanni must face this threat and bring the guilty parties to justice. The story introduces the situation before Assassin's Creed II, and the enemies of both Giovanni and his son Ezio.
Did You Know? Both film makers, "Assassin's Creed: Lineage" and game makers, "Assassin's Creed 2," worked very closely to link the two titles. Live actors were filmed on green screen (just like Hybride Technologies, participating in the production, did with 300, Sin City and Avatar) which was then replaced by the game's environment extracted from the engine to XSI (half of those assets were re-worked on the texture and geometrical levels before being exported to be used in the film). About 50% of the costumes that appear in Lineage were authentic period re-creations leased from Italy, the rest of the costumes were designed and crafted by a 3rd party design studio on behalf of Ubisoft and assembled by a group of Montreal, Quebec costume specialists. Corey May, the writer of "Assassin's Creed 2," worked closely with the "Assassin's Creed: Lineage" scriptwriter, William Reymond, in order to make sure both stories were linked to the original story.