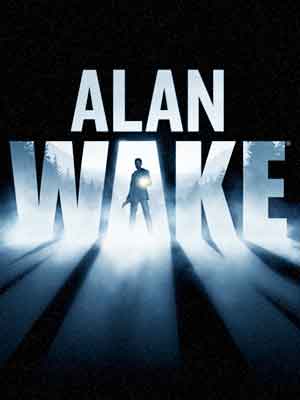 Alan Wake (2010)
Director: Petri Järvilehto
Writers: Sam Lake, Mikko Rautalahti
Publisher: Piece 0f Sheet 666
Runtime: 02:34:26

"Alan Wake" follows bestselling thriller novelist Alan Wake, as he tries to uncover the mystery behind his wife's disappearance during a vacation in the small fictional town of Bright Falls, Washington, all while experiencing events from the plot in his latest novel, which he cannot remember writing, coming to life.
Alan Wake is a best-selling psychological thriller author but has been suffering from a two-year stretch of writer's block. He and his wife travel to the Washington state mountain town of Bright Falls for a short vacation on the advice of Alice and his friend and agent Barry Wheeler. On their arrival, Alan retrieves the keys and map to their rented cabin, unaware the woman supplying the keys wasn't the landlord.
Alan and Alice arrive at a cabin on an island in the middle of Cauldron Lake. As they unpack, Alan finds that Alice arranged this trip to try to break his writer's block, scheduling him to see a Bright Falls psychologist named Dr. Hartman and leaving a typewriter in the cabin for him. Alan is infuriated and takes a short walk, but runs back when Alice cries for help. He returns to the cabin just as Alice is being dragged into the lake's waters by a mysterious force. Alan dives into the water after her, blacking out as he submerges.
Alan regains consciousness a week later, apparently having driven his car off the road, but with no memory of how he got there. He starts to head back towards town, but his progress is hampered by shadowy figures that try to harm him. An ethereal figure in a diving suit appears and explaining how to use light to fight the shadows. The figure also shows Alan pages of a manuscript scattered about. The manuscript is to a work called Departure with Alan's name as the by-line, but Alan cannot remember writing this.
After a harrowing night in the forest, Alan reaches a gas station and calls the local sheriff's office. The next day, Alan tries to convince Sheriff Sarah Breaker that his wife has been kidnapped, but she asserts there hasn't been an island on Cauldron Lake for years, it having sunk after an earthquake. She suspects Alan of causing his wife's disappearance and contacts the FBI for help. ...
Did You Know? "Alan Wake" was influenced by and often alludes to certain films, TV shows, and books, as well as paying homage to a number of artists and works. The story's setting, Bright Falls, draws inspiration from the early 1990s TV show "Twin Peaks," which was set in the titular town; both fictional small towns in the state of Washington. The story also pays homage to the film (1980) "The Shining" (based on Stephen King's novel of the same name) with a hedge maze area similar to the iconic maze in the film, among other references.